the stage is set for ambiente 2023
Anticipation builds after a two-year forced break for the Ambiente fair, set to run from February 3-7, 2023. The leading trade fair for consumer goods returns to Frankfurt, Germany for five days of product presentations, trend spotting and networking. The fair is set to be a melting pot for designs spanning all things living: home, dining and work.
Ready for the return? More information on visiting, exhibitors and awards can be found here.

The leading trade fair for consumer goods returns to Frankfurt, Germany from February 3-7, 2023
All images courtesy of Ambiente
After its enforced break, Ambient returns for 2023 with retailers, designers and professional buyers yearning, more than ever before, for a physical live experience. As a source for inspiration, the fair maps the changes in markets with an eye on the future. It is a meeting place for buyers and retailers; an opportunity for interior designers to scout for new features for hotel, restaurant and co-working spaces; and a chance to experience high-quality design, furnishing concepts and the latest trends in person.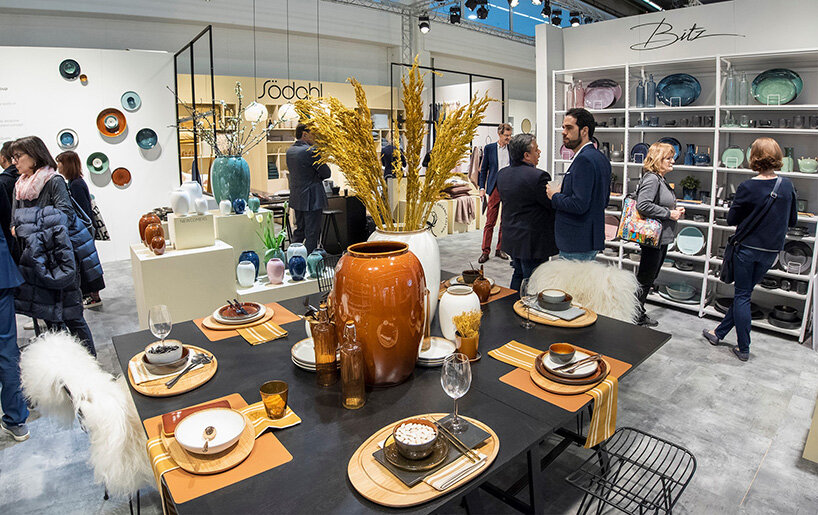 Retailers, designers and professional buyers can present, buy and network in person again
three fairs in one at messe frankfurt
Ambiente 2023 introduces a brand-new layout to enrich exhibitors and visitors' experience. The structure has been optimized for efficient ordering, finding inspiration and networking. This is whilst coinciding the fair with Christmasworld and Creativeworld at Messe Frankfurt for one joint attraction. For example, trend-oriented gifts, fast-moving items, decorative accessories and more are stationed close to Christmasworld to complement its offerings.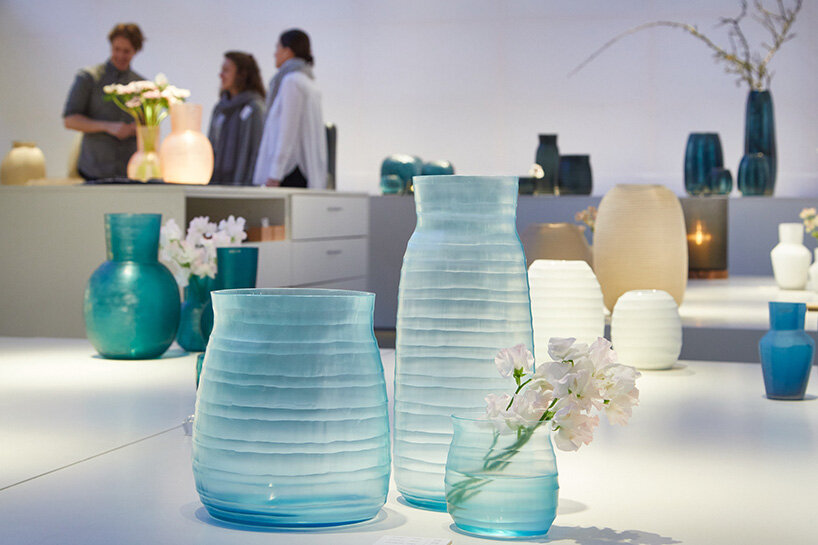 Local and international exhibitors are set to debut 2023 lineups
The fair is famed as the leading market destination for consumer goods, especially in the home furnishings field, but other major living segments are showcased. These explore major themes such as sustainability, new work and digital expansion of trade and future retail. For 2023, the future of work is a key focus, as work-life balance from the pandemic continues to reshape our home interiors and the resurgence of offices. A big stage is set for kitchen, accessories and baking. The exhibition area reveals dining treasures, from everything from household baking tools to electrical appliances and decorative glassware.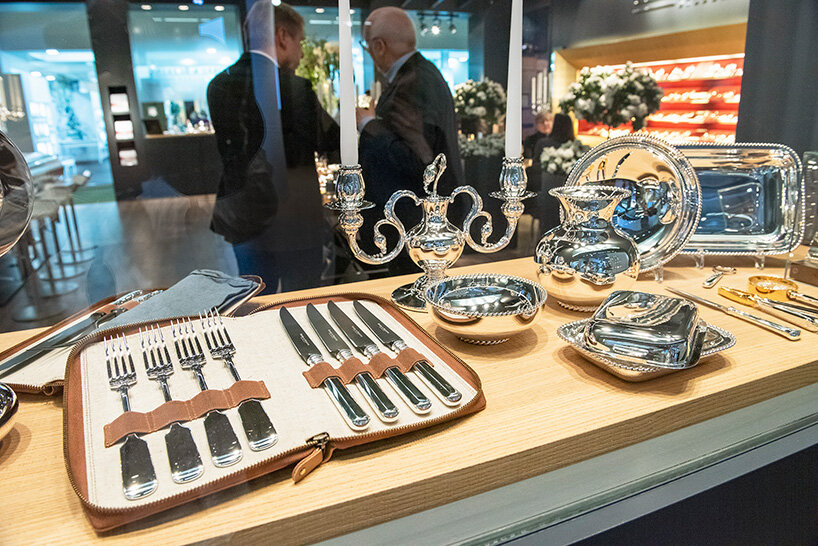 Dining treasures are a large focus for 2023, including household baking tools, electrical appliances and glassware
three trend worlds for future inspiration
Three trend worlds stimulate creativity, foresight into projects and new perspectives at the fair. Trend bureau bora.herke.palmisano identifies movements in the design industry, particularly focused on sustainability and material research, new aesthetic solutions, craftsmanship and digital innovations in 2023.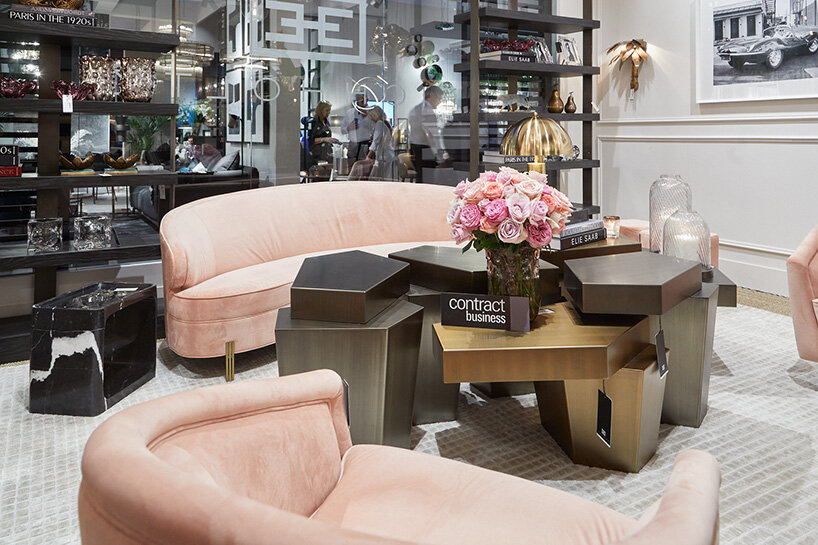 Three trend worlds, identified by bora.herke.palmisano, aim to stimulate creativity and foresight into projects
The first of three trend worlds, called unknown beauty_strange + gracious, reflects a familiar living environment that combines unconventional, unexpected creations. Intense, extravagant colors pair with soft, shimmering tones to give shapes and surfaces an element of abstraction. It highlights the dissolution of analogue and digital.
nature_careful + pleasant, the second trend, uses organic shapes, gentle colors and careful use of resources to create spaces with the calming power of nature. The life cycles of materials act as a source of inspiration as new products and solutions arise from waste matter. Natural tones – cool greens, neutral stone and warm clay – dresses the exhibition.
The third trend, lasting ideas_passionate + evocative, recalls classic design icons but in new reinterpretations for the modern day. Icons become fundamentally new thanks to striking shapes and strong colors, like petrol blue and warm orange. Alternative materials are also highlighted. The display showcases how these design classics are as functional as they are aesthetical.