As the world mourns the loss of Queen Elizabeth II and we move closer to her final farewell, plenty of people are reminiscing or looking back over the their connection to Her Majesty. There are endless stories being shared and many of those have a common theme of food.
we already have looked at the Queen's favorite foods and famous treats as shared by royal chefs, friends and professional acquaintances.
Former British Prime Minister, Theresa May's, personal account of a disaster with a cheese platter in front of the Queen has brought a smile to many faces, while the recipe for the Queen's garden party scones has certainly seen renewed interest.
But it's not the only recipe back in the spotlight.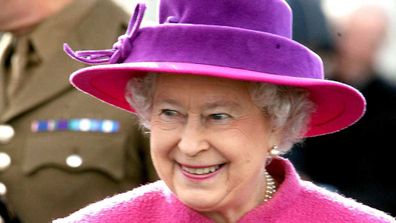 Another recipe that has resurfaced is Her Majesty's recipe for pancakes, or drop scones, and 9Honey dropped into Today Extra to try them out.
The recipe was reportedly shared in a 1959 letter from the Queen to American president Dwight Eisenhower, and contains several uniquely English quirks, including measurements made by teacup rather than other recognized measurements.
Once again finding an audience, this time shared on the Reddit group Old Recipesit has been 95 per cent upvoted in the past 10 days, reflecting the world's attention on the Queen's passing and the lead up to her funeral in Britain.
READ MORE: The uniform detail that 'devastated' Prince Harry
According to the story, the Queen had promised the recipe to President Eisenhower and his wife when they met at Balmoral Castle. She was prompted to keep her word after she saw a picture of him in the newspaper, standing at a barbecue, and had sent a letter to that effect along with the recipe included.
READ MORE: King Charles' plan for George, Charlotte and Louis
Drop scones are not to be confused with what we know in Australia as scones, instead they're more like a small pancake and better known to most as a pikelet.
The recipe is a simple pancake batter with bicarbonate of soda and cream of tartar added and then small spoonfuls of batter are cooked on a hot pan or griddle.
It's clear by the comments on the Reddit post that there is some confusion about the drop scone name.
"'Drop scones' is a slightly old fashioned name for what's more commonly called Scotch pancakes, and they're pretty similar to American pancakes. Like American pancakes, they're best cooked and eaten fresh; they only take a few minutes to cook each one," one person commented.
Another commenter shared, "I made these a few months ago. As an American these are not the scones you know. They're kind of a thick pancake/blini type thing with a springy texture. Nice with butter and powdered sugar or toasted leftover with strawberry jam."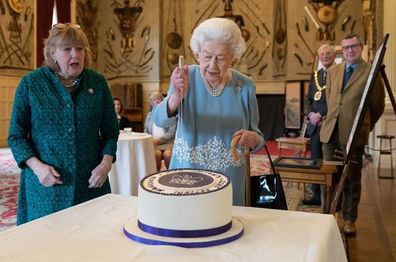 With the confusion about the name cleared up, it is also reported that the Queen suggested that you can replace the sugar with golden syrup or even treacle and that the mixture itself needs to be very well beaten.
It also seems the recipe is quite forgiving as you can adjust quantities if you have more or less guests with little consequence, tough a hand written note on the typed recipes says that this recipe makes 16 small pancakes.
READ MORE: The Princess of Wales's emotional moment at Sandringham
QUEEN ELIZABETH II DROP SCONES RECIPE:
Ingredients:
4 tea cups flour

4 tablespoons caster sugar

2 tea cups of milk

2 whole eggs

2 teaspoons bicarbonate soda

3 teaspoons cream of tartar

2 tablespoons melted butter
Method:
Beat eggs, sugar and about half the milk together.
Add flour, and mix well together, adding remainder of milk as required, also bi-carbonate and cream of tartar, fold in the melted butter.
To cook, simply heat a fry pan or hotplate and grease with a little butter. Cook small spoonfuls of the batter and flip to cook both sides.
Serve the drop scones warm with powdered sugar, jam and cream or golden syrup.
For a daily dose of 9Honey, subscribe to our newsletter here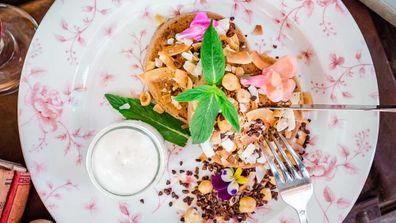 Pancakes from breakfast to dinner (and any bite in between)